13 Ways to Decorate Ceramics
So you've got yourself a plain ceramic base, but you're coming up blank for ideas? Never fear, inspiration is here, with thirteen different ways you can personalise and customise your item! Whether it's a money bank or a vase, there's so many ways to make it your own.
13 Ways to Decorate Ceramics
Go floral with this gorgeous folk-inspired design on our ceramic coaster blanks – all you need is a selection of acrylic paints.
Get the kids involved in a fun little project to save their pennies, and make a brightly coloured piggy bank, that's actually a pig!
How to Make a Personalised Piggy Bank
Make a unique gift for someone using a ceramic vase blank – pick their favourite colours and spray away with a little spray paint for a big impact in no time at all!
2 Ways to Decorate Ceramic Vases
Go oriental with these Japenese-inspired bud vases! Use blue paint or sharpie to achieve this effect, then simply seal with a coat of gloss Mod Podge for a professional finish.
Save those pennies in style with a terramundi money pot. Personalise the front with what you're saving for and go ombre or geometric in your fave colour!
2 Ways to Decorate Ceramic Money Pots
Get creative with Sharpies for an easy decoration idea that won't cost a bomb and can be done in no time at all!
How to Customise with Sharpie Pens
Here's an easy one for kids to have a go at – buy some pretty metallic temporary tattoos and use them as decoration on a painted plant pot.
How to Make Temporary Tattoo Plant Pots
Go colourful with some animals designs and coloured Sharpies – they make a great gift!
Love adding embellishments? Go all out and stick buttons, twine and anything else you can find onto decoupaged or painted pots!
How to Decorate Terracotta Pots
We're potty for plant pots, with this jam-packed post full of ideas on how to decorate a simple plant pot, from paints to poms and everything in between!
How to Make Painted Plant Pots
Simplicity is key with these amazing two-colour clay bowls, decorated simply with watered down acrylic paint.
DIY Hand Painted Indigo Bowls by Alice & Lois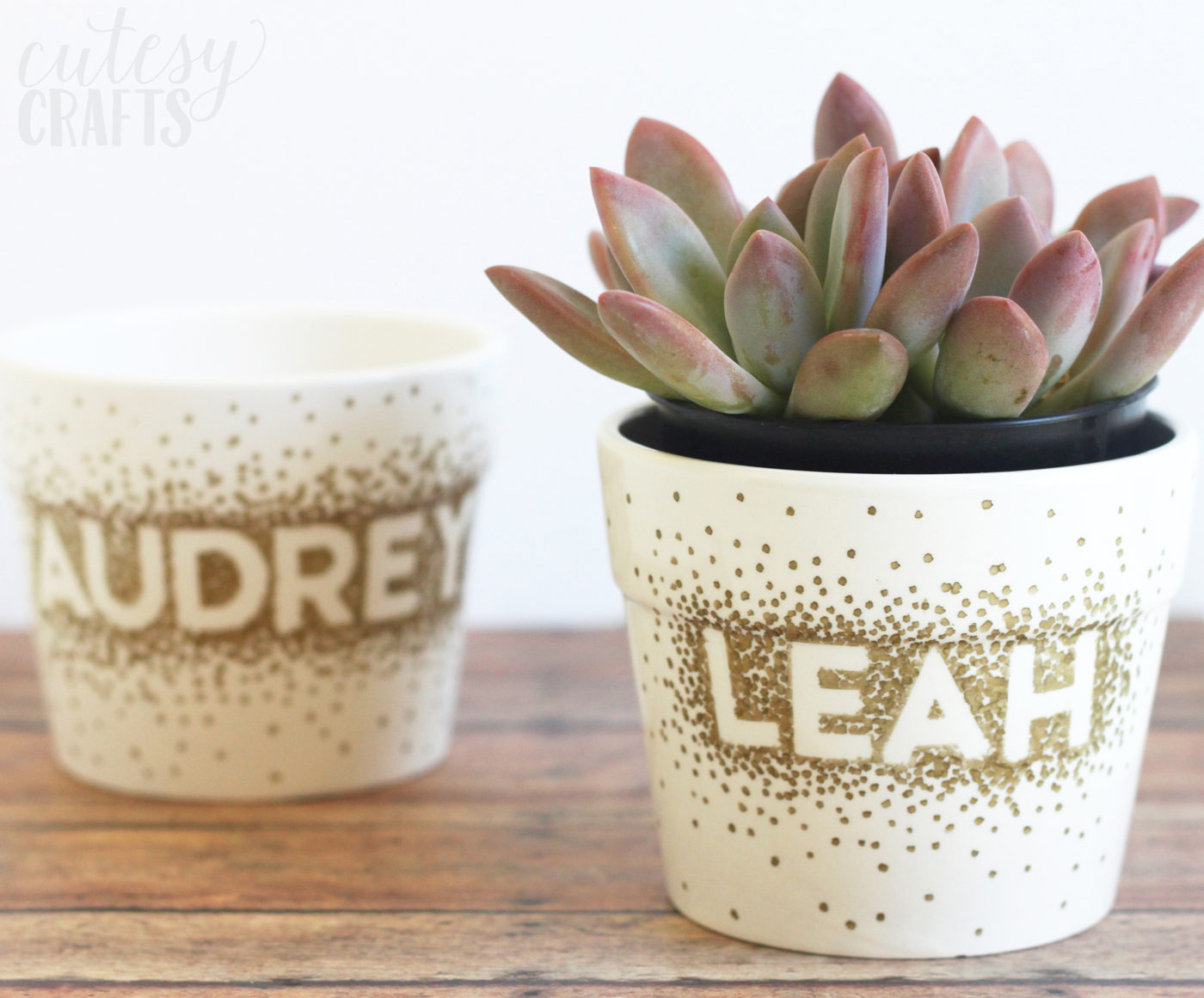 Make a big impact with a personalised gift – would you believe this is done with only a sharpie?!
Shop the project
Shop online to order everything you need to complete this project.