Get your bake on this Valentine's Day and show somebody you love just how much you care with some Valentine cupcakes. The fact they're handmade just goes to show it even more!
If I do nothing else for Valentine's Day I always bake something for my other half. I find that there's nothing more satisfying than making something that we can both enjoy! If you're short on time, or have limited baking skills, cupcakes are a great solution, particularly when using a Betty Crocker packet mix as all you need to do is add the wet ingredients.
19 Easy Valentine Cupcake Ideas
Heart Cupcakes by Aisha Green
Suitable for : Beginners
You Will Need
How to Make
Mix up the red velvet cake batter as per the pack instructions.
Divide the frosting between three different bowls and add in the specified amount of food colouring.
Apply the frosting to the top of the cupcakes creating a 'dome' shape using a palette knife, making sure the surafce is nice and smooth.
Then comes the fun part decorating! Cut a selction of different sized hearts from ready-to-roll icing, and apply to the top of the cupcakes.
Pink Velvet Cupcakes by Blahnik Baker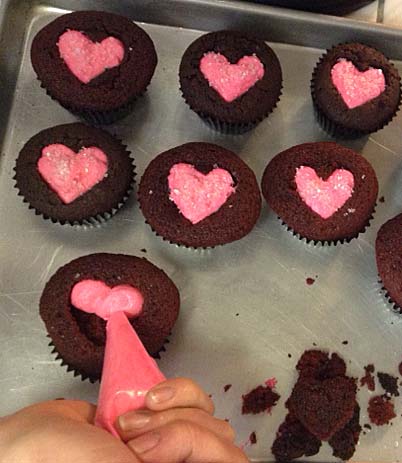 Valentine's Cupcakes by Little Delights
Strawberry Dream Frosting Cupcakes by The Girl Inspired
Raspberry Chocolate Cupcakes by Handle the Heat
Perfectly Chocolate Cupcakes by Glorious Treats
Chocolate Valentine's Heart Cupcakes by Glorious Treats
Red Velvet Cupcakes by Annie's Eats
Sweetheart Rose Cupcakes by Joy the Baker
Gluten Free Vanilla Raspberry Cupcakes by Gluten Free Canteen
Pink Heart-Filled Cupcakes by Bake It In A Cake
Vanilla Love Cupcakes with White Truffle Centre by Lilikoi Joy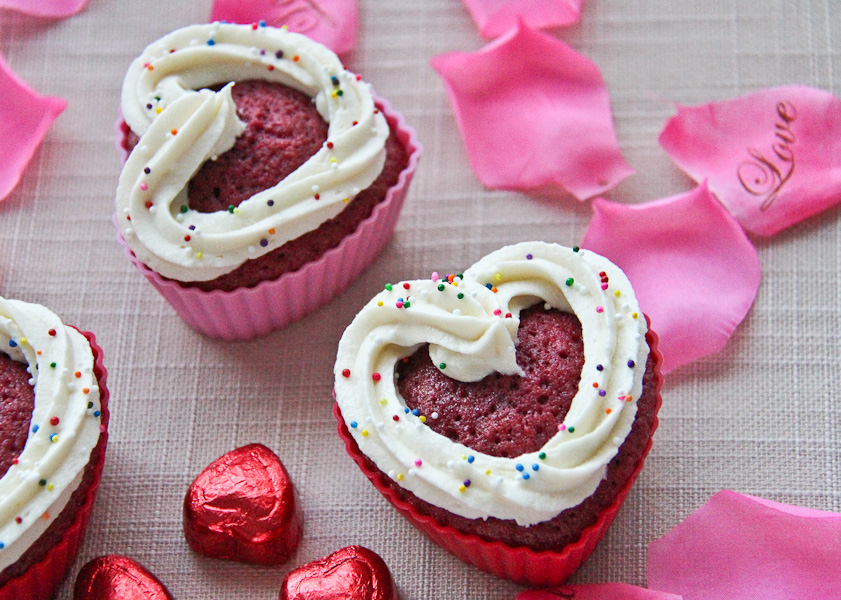 Red Velvet Cupcakes with Cream Cheese Frosting by Lovely Pantry
Strawberry Cupcakes with Strawberry Frosting by Cooking Classy
Nutella-stuffed Chocolate Raspberry Cupcakes by Handle the Heat
Heart Cupcakes by Tastes Better From Scratch
Simply Sweet Valentine's Cupcakes by Better Homes and Gardens
Handwritten Valentine Cupcakes by Martha Stewart
Chocolate Cupcakes with Red Velvet Frosting by A Spicy Perspective